Z99 Easter Dig
Saturday, April 13th
Event Summary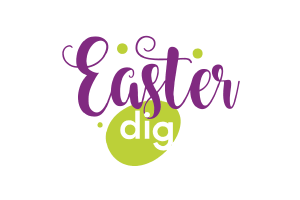 The 10th annual Z99 Easter Dig presented by Butterfield is back!

99 seconds to find as many eggs as possible to be redeemed for candy & prizes! And the best part is, it's absolutely FREE! No purchase required, just show up, register and you'll be ready to Dig. So, If you have kids age 12 and under, this event is a must! 

Registration Begins: 9 am | Dig Begins: 10:00 am

Price: FREE
The 10th annual Z99 Grand Cayman Easter Dig presented by Butterfield is back!
Kids have the opportunity to dig in the sand for 99 seconds to find as many eggs as possible! Afterward, redeem those eggs for candy or if you uncovered the lucky GOLDEN or SILVER eggs for prizes from our amazing sponsors Burger King, Dolphin Discovery & Priced Right.
And the best part is, it's absolutely FREE! No purchase required, just show up, register and you'll be ready to Dig. The Easter dig takes place the weekend before Easter! So, If you have kids age 12 and under, this event is a must!
Registration Begins: 9 am | Dig Begins: 10:30 am
Proudly sponsored by Butterfield, Burger King, Priced Right, Dolphin Discovery & Hurley's Media.

RELEASE OF LIABILITY WAIVER FORM FOR PARTICIPATION IN EVENTS AND ACTIVITIES BY "HURLEY'S ENTERTAINMENT"
Hurley's Entertainment reserves the right to cancel or withdraw a registration of a group based on improper behavior and conduct of child participant and/or parent.
In consideration for allowing myself or child to participate in activities at or sponsored by Hurley's Entertainment and further in consideration of the Hurley's Entertainment allowing me and/or my child to enter and use the facilities owned, leased or otherwise provided by Hurley's Entertainment (the "Facilities") undersigned, for myself and for my child and his/her parents, heirs, assigns, personal and legal representatives and estate, fully and completely releases, discharges and holds harmless the Hurley's Entertainment, and its directors, trustees, officers, employees, agents, insurers, instructors, coaches, caregivers, and volunteers (collectively "its agents and employees") from any and all claims, actions, causes of action, and damages of any kind whatsoever, including but not limited to claims for personal injury or property damage, arising out of myself and/or my child's participation in any program or activity at a Hurley's Entertainment Event or the Facilities.
The undersigned acknowledges and recognizes there are inherent risks involved in certain activities or recreational activities at a Hurley's Entertainment Event and the Facilities and the undersigned and myself or my child assumes the risk of any injury sustained while at the Hurley's Entertainment Event or at the Facilities. The undersigned agrees to indemnify, defend and hold harmless Hurley's Entertainment and its agents and employees from any and all claims arising out of my child's participation in any program or activity at the Hurley's Entertainment Event or the Facilities, even if such claim arises as a result of a negligent act or omission of Hurley's Entertainment or its agents and employees.
PHOTOGRAPH WAIVER FORM
I give consent for myself or my child to be photographed, videotaped or filmed while participating in Hurley's Entertainment activities and for the resulting images to be used by Hurley's Entertainment for promotional purposes. This release is mandatory for volunteering.
(Parent signature required if under 18yrs of age)
Venue
Royal Palms Beach Club
West Bay Road
Grand Cayman

Dates
The event runs from 9:00am to 12:00pm on the following dates.
Select a date to add this event to your calendar app.
Join The Irie FM Listener Club And Be the First To Hear About Events, Competitions And More!